In my posts about modern fire pit toppings I alluded using fire as a design medium. This is a fundamentally different approach than one might take if creating a fire pit with a 'traditional' look, and it is an idea worth expanding upon.
Now, when I say 'traditional', I don't really mean 'traditional' in the interior design sense of the word. Rather, I mean the type of pit that one might build if they were able to burn logs. This could be a ring of rocks or bricks, or a literal pit in the ground. When you have the type of property where you can do this, it makes perfect sense, but if you live in city, open air wood-burning often prohibited. Enter the natural gas or propane-fueled fire pit.
Not surprisingly, when gas and propane fire pits began to appear on the market, they were often designed to aesthetically replicate their wood-burning ancestors. Often DIY projects or built by landscape contractors, they mimicked the 'pit' shapes with circles of brick, block or stone and they were dressed up with the same types of ceramic artificial logs as their counterparts: indoor fireplaces. The basic goal behind creating fire pits of this type is to create the ambiance and aesthetic of a 'traditional' wood-burning fireplace where you ordinarily couldn't have one, with the added benefits of convenience and cleanliness. This is fundamentally different than the aim of designing a modern fire pit.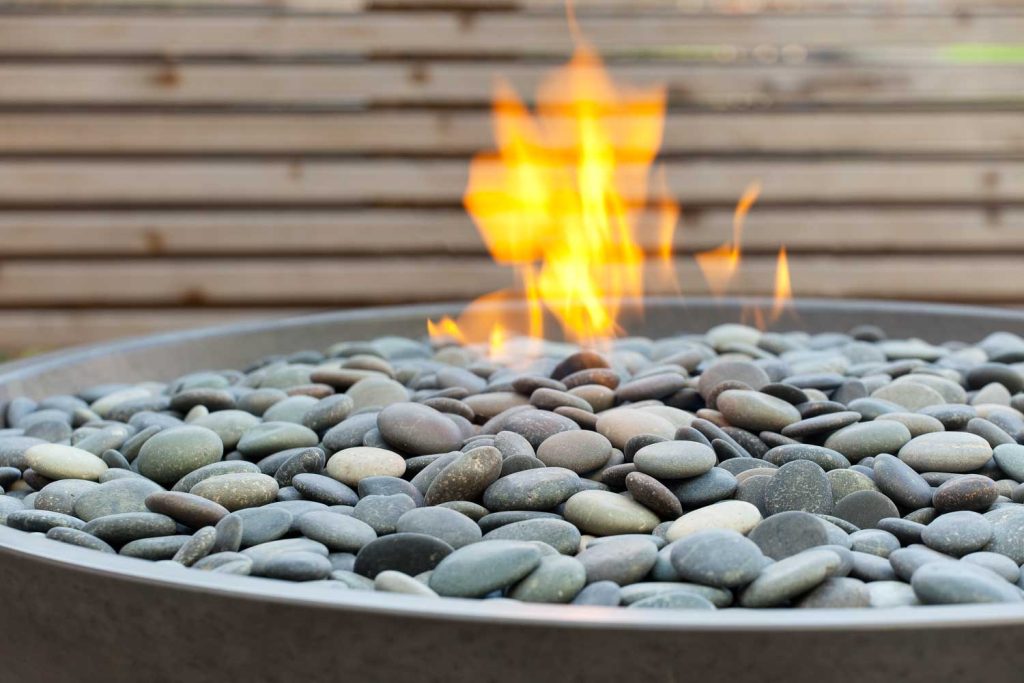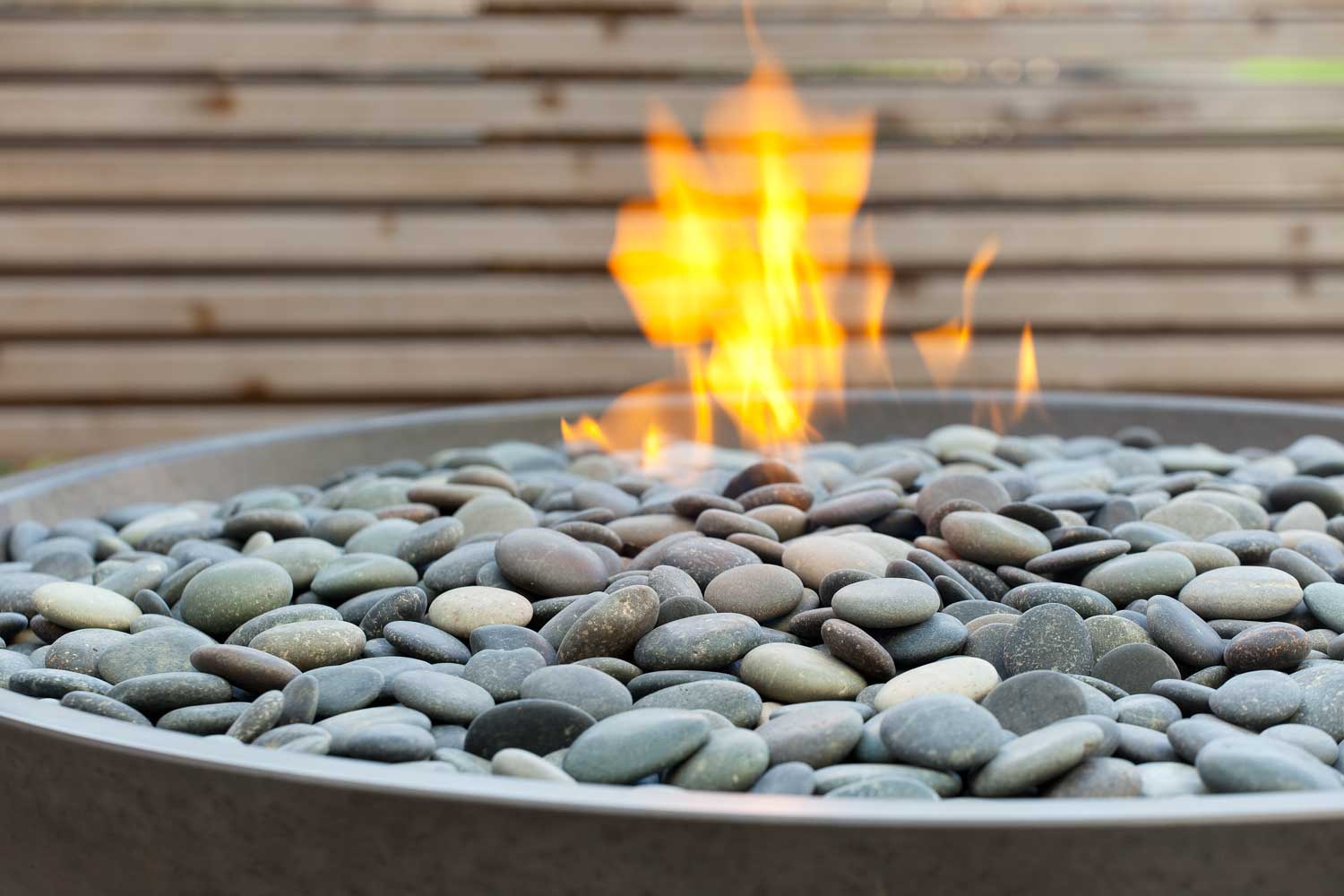 The goal of designing a modern fire pit, is to create an aesthetic and functional design element with fire as its focus. Fire is utilized for its light, heat and mesmerizing, elemental beauty. There is no doubt that fire creates a primal attraction and alone, carries incredible visual and visceral weight. It is important, therefore, that it is presented with respect, in a way that is complementary and does not distract or detract from its intrinsic nature.
The modern approach is not to attempt to create an illusion or the appearance of 'something else.' Fire should be treated like a design material – a seductive and powerful one – and as such, should satisfy equally a functional and aesthetic need. In modern fire pit design, this is fundamental. The other materials then, are employed to create visual harmony, establish the stylistic tenor of the piece, and highlight the fire in a way that is functionally appropriate and lends it tectonic sense.