In January, Paloform exhibited at the Interior Design Show in Toronto, Ontario, the thirteenth incarnation of Canada's largest contemporary design fair. It was a great opportunity for us to showcase a sampling of our line of locally hand-crafted concrete fireplace mantels, wall tile cladding and fire pits.
The show definitely did not disappoint – it combined the usual cast of high-end kitchen, appliance, floor covering and furniture manufacturers with designers, media and small-scale artisans. It also included a surprising number of fireplace companies – both fireplace shops and fireplace manufacturers from Ontario and beyond. This is of special interest to me as I have seen the fireplace industry evolve incredibly over the last decade (for the better). It is encouraging to see so many fireplace companies gearing themselves towards designers and realizing there is a real desire for clean, modern and contemporary styles that emphasize the fire.
The feature exhibits, such as Sibling Revelry and the creative Corian designs were inspiring and thought provoking and the general quality, creativity, and effort put into the booths was outstanding. The show organizers did an excellent job of getting people to the show as all three days and the opening party were very well attended with engaged visitors.
For our part, the show was a chance to show our concrete fireplace mantels to a whole bunch of designers in one place and get immediate feedback – something that is always hard when you are plugging away at the day-to-day. It was also great to meet new people in the industry and other makers of things. Special congratulations go out to our show neighbours from Arbutus + Denman, from Victoria, BC, who just launched a line of lighting products in spun aluminum – and were not only very well received, but won best booth design in their category as well as a couple of hearts from Design Lines magazine. Check them out!
Thanks to the show staff for putting on a great one and thanks to everyone who visited us!
Here are some pics of our booth: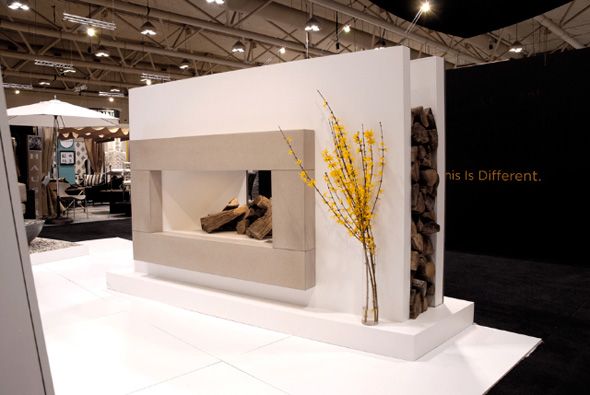 fireplace-surround-ontario1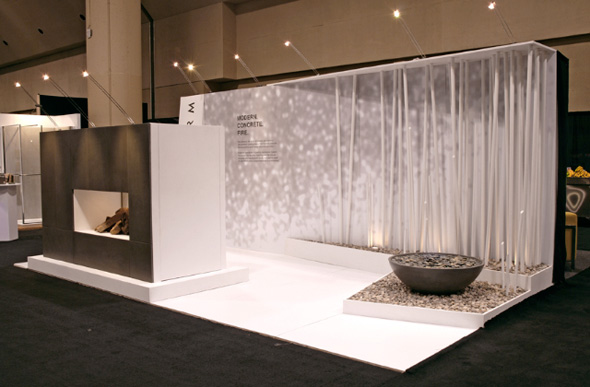 fireplace-tiles-toronto-ids1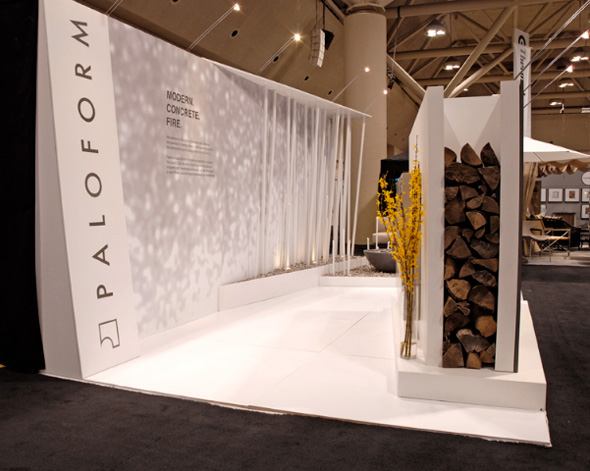 fireplaces-toronto-ontario1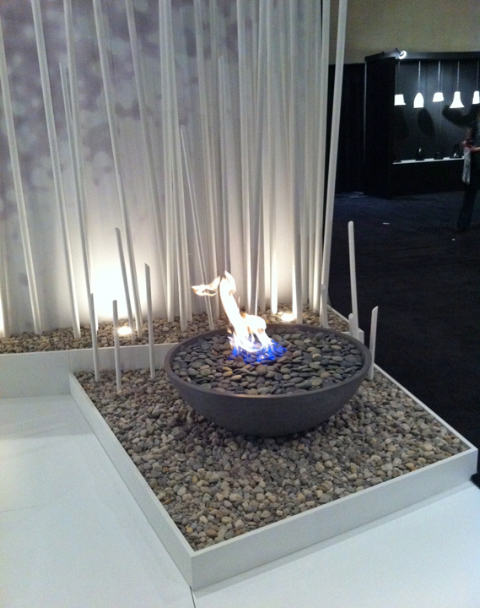 firepit-toronto-ids