By Jennifer Fielder, Sales Director for Australia and Oceania
I arrived in Sydney to attend the country's largest design show, DesignEx (link http://www.designex.info) but was thrilled to discover that Vivid Sydney (link www.vividsydney.com), an annual festival of light and music, was also underway. The city transformed after dark into a magical land of light art sculptures and grand projections, with music playing in the streets and swarms of people everywhere. The bold colours on the sails of Sydney's most famous building, the Opera House, were dazzling, as were the giant white glowing rabbits projected onto the Contemporary Art Museum.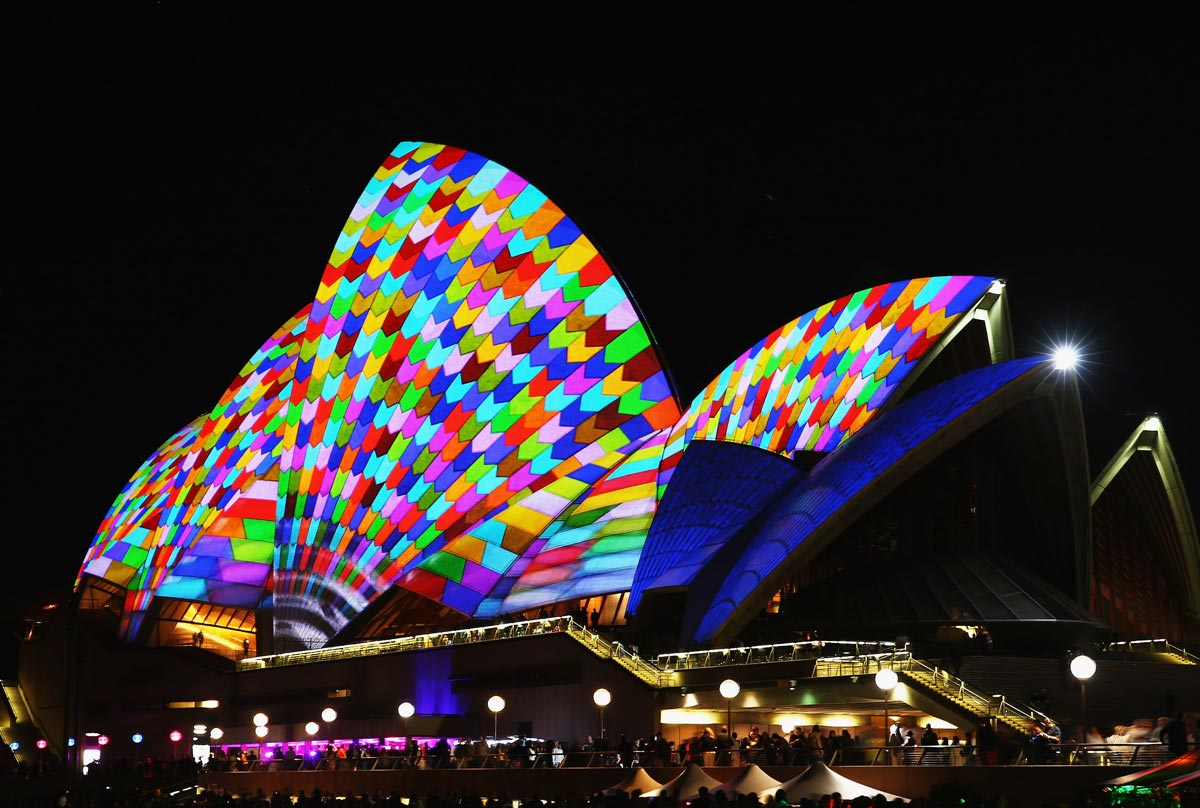 Source: Don Arnold/WireImage/Getty
DesignEx was buzzing with activity, with people travelling from all over the country to exhibit at or attend the show – I met people from as far away as Melbourne, Brisbane, Port Douglas and Noosaville. Like any good design show, there was a diverse range of products on display – lighting, wallpaper, furniture, flooring, fireplaces, planters and more. My top 5 picks from the show:
1. Duncan Meering Lighting www.duncanmeerding.com.au There were a lot of different lighting products and manufacturers on display, but Duncan Meering's earthy, minimalist designs stole the show. His "Cracked Log" lights were really beautiful.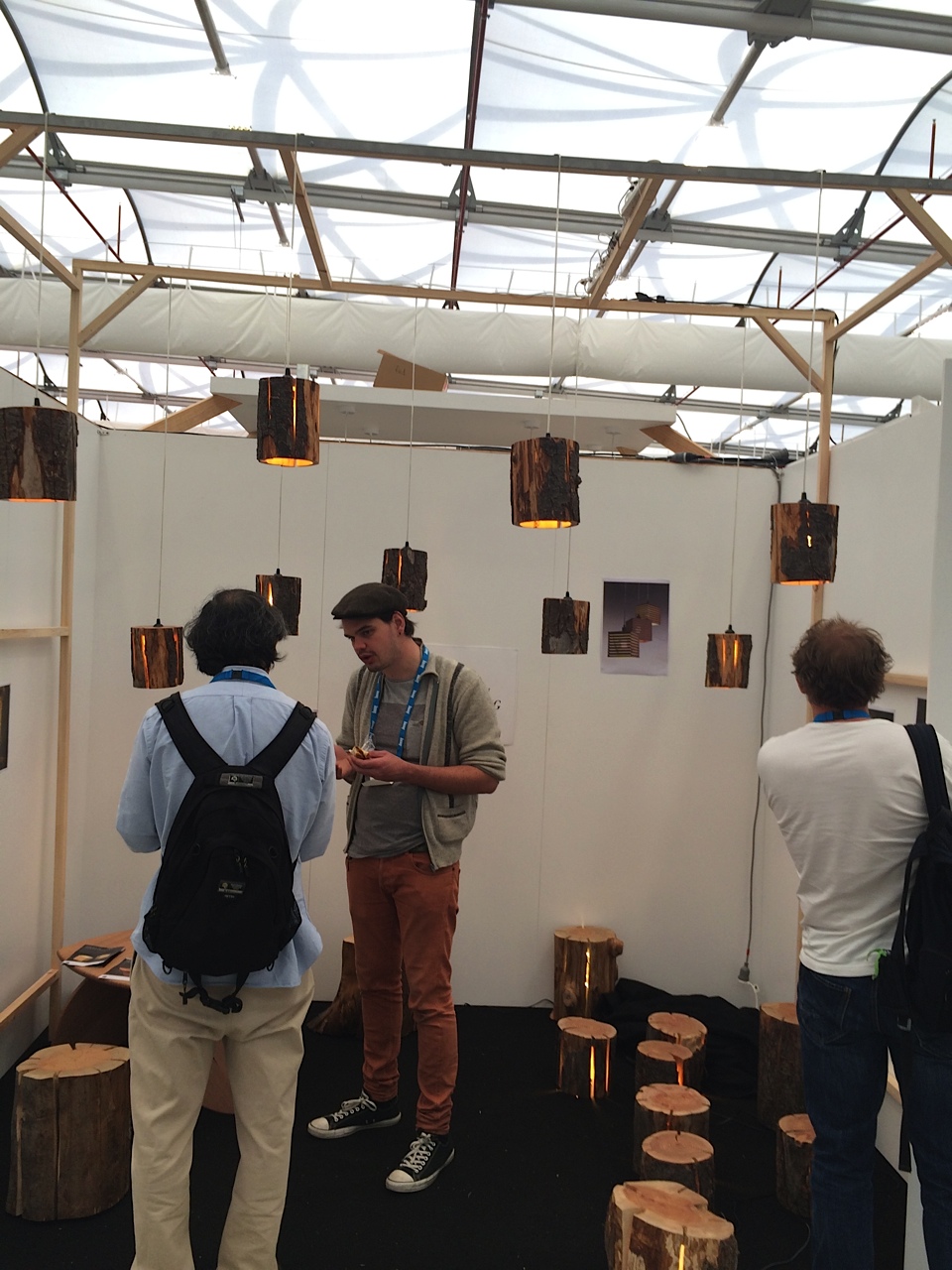 2. KE-ZU www.kezu.com.au put together an exhibit thatwas playful, colourful and fun, with their furniture collection complemented by Arik Levy Forester's puffy, whimsical Spi Outdoor Pendants overhead. Their booth was my favourite, and the judges agreed with me – they won the 2014 DesignEX stand award for best booth design.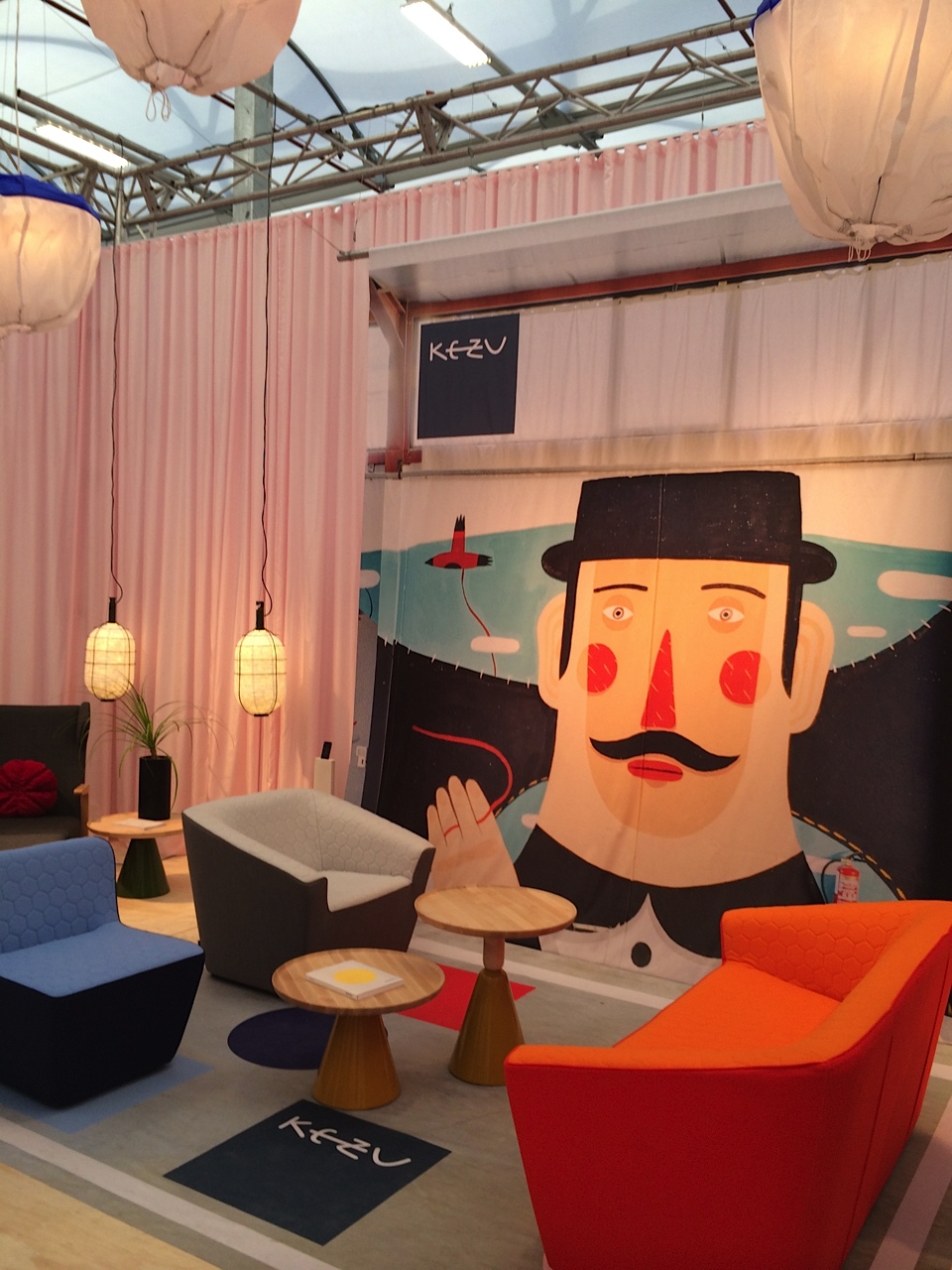 3. Foodscape by Urban Commons Studio urbancommons.com.au was my pick for the best sustainable product. This ingenious system of planters and seating is a stylish and functional way to support urban agriculture, and also complements our fire pit collection!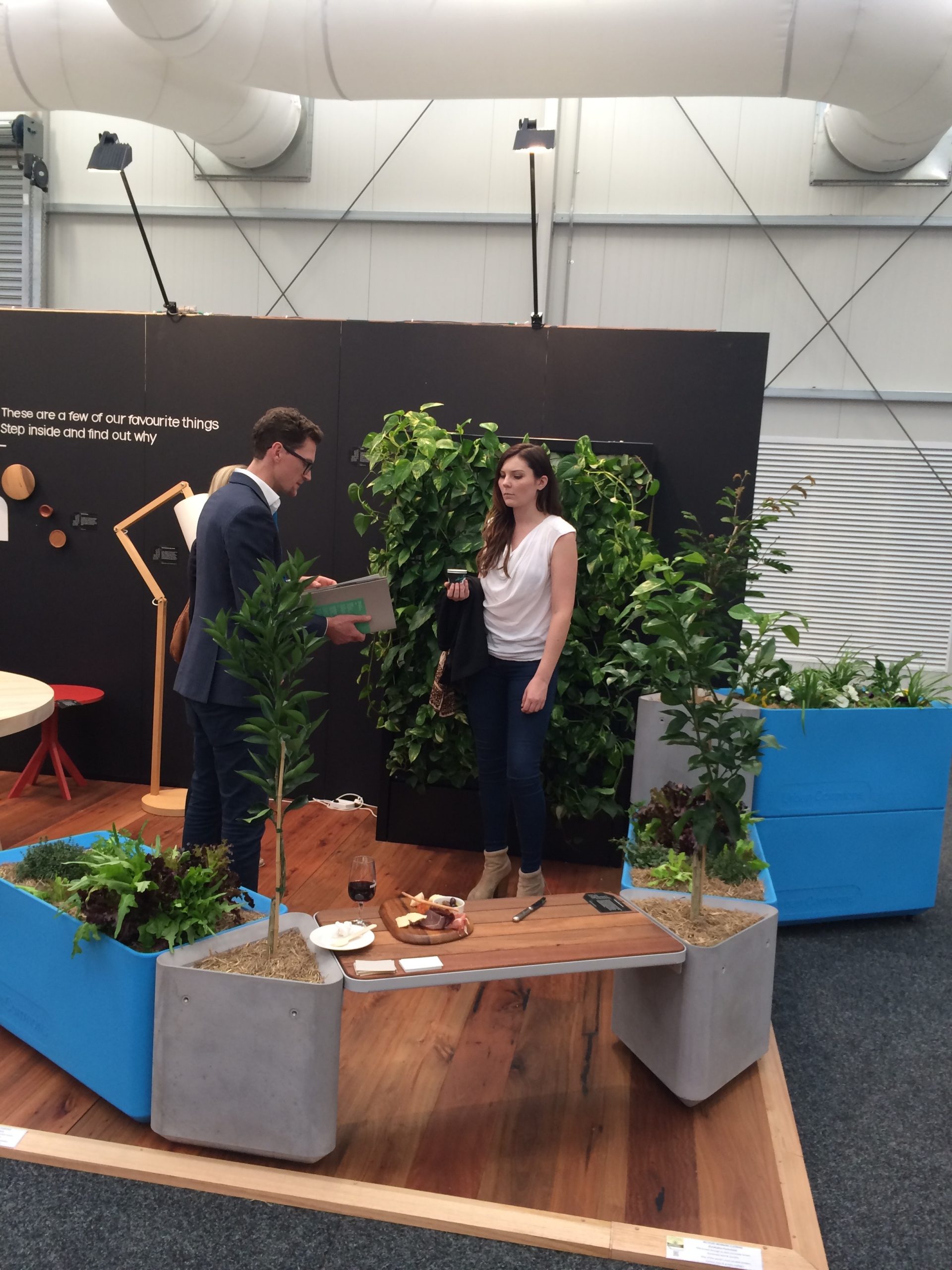 4. Sydney local interior designer Ellie Bradley from Xavier & Me caught my attention with her gorgeous collection of fabrics, wallpaper, rugs and designs.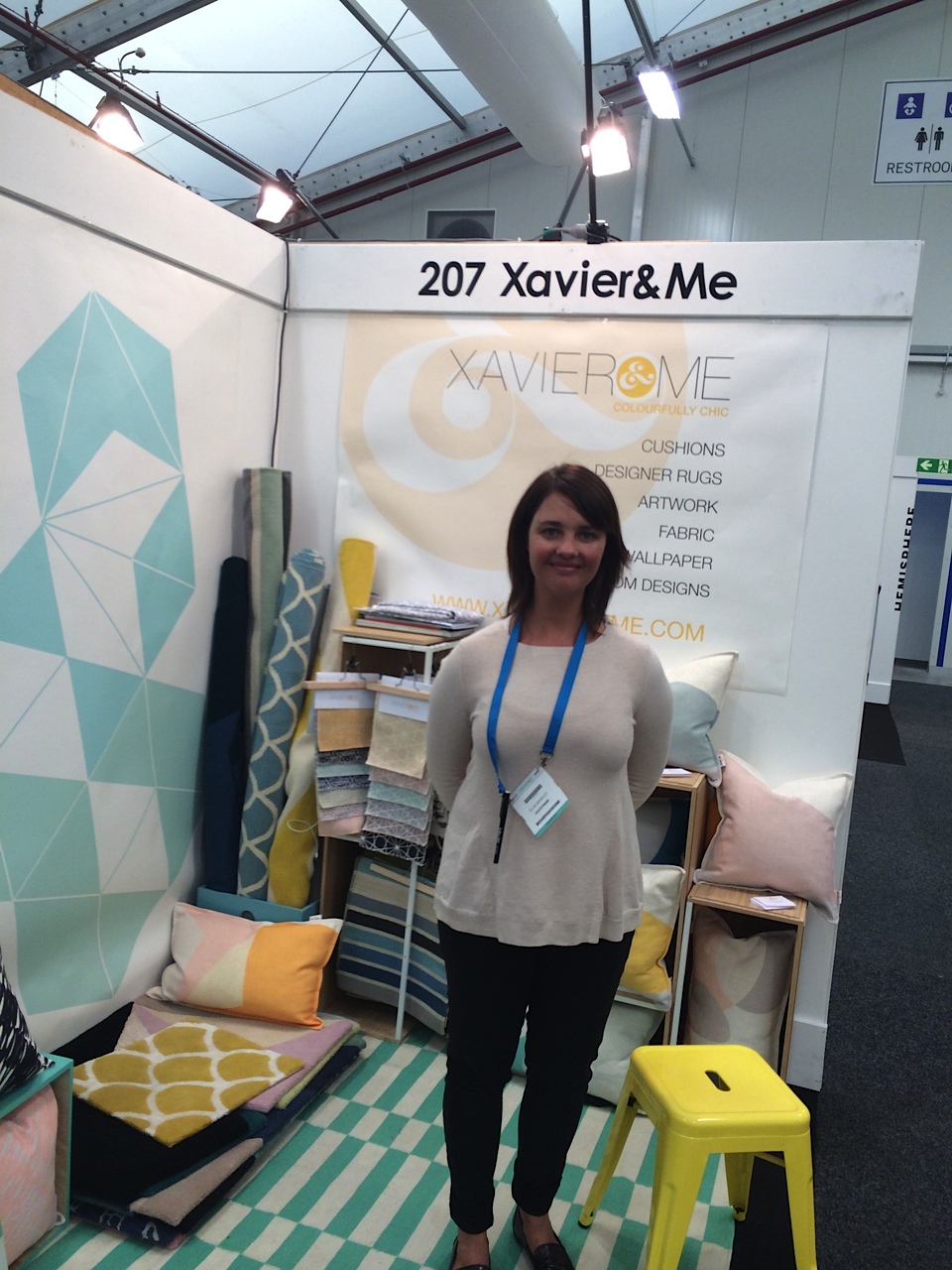 5. And last, but not least, Workshopped www.workshopped.com.au showcased the talents of Australia's finest furniture designers. After starting out with just five clients in 2001, they have grown to represent over 100 Australian designers. Their furniture collection was a highlight for me.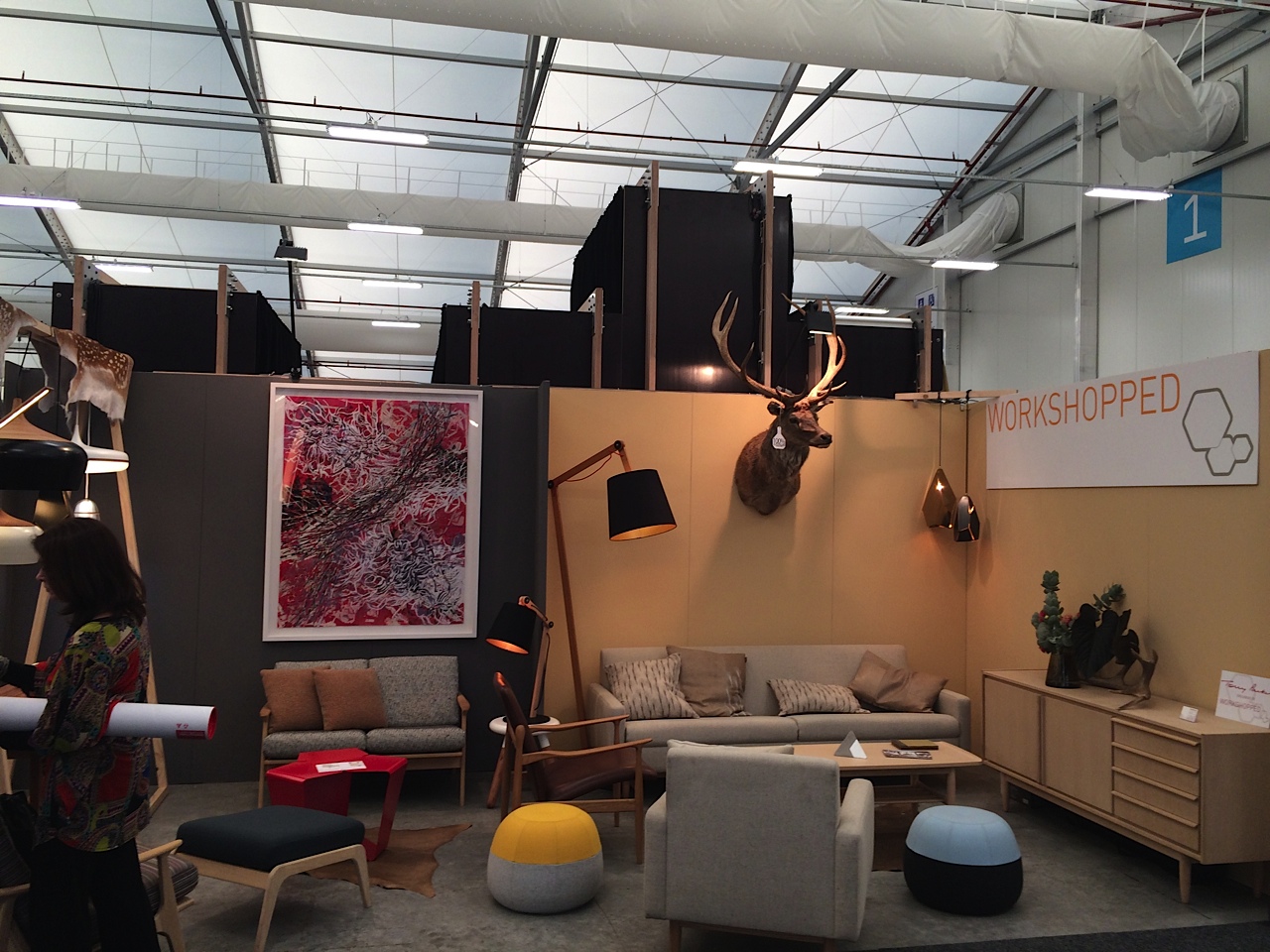 It was a pleasure to spend time at DesignEx and to meet so many friendly, funny and outgoing Australians. All of the architects, designers, landscapers, and taxi drivers I encountered were such a pleasure to talk to. It is thanks to them that I picked up some authentic Aussie lingo, including the greeting "How you going?", and the all-important complement "Schmick," which I learned means chic, slick and cool all in one word. Apparently, our fire pit collection is very "Schmick", which is good news as we just launched our product line in Australia!