As I talked about in a previous article, Modern Fire Pits, fire pits today take on a wide range of shapes and formats. What is characteristic of modern fire pit design, is fire pits that do not attempt to resemble a "natural" campfire. The modern firepit embraces the technology and materials that make its very design possible. Gone are the artificial logs and embers, and the circle of stones or bricks. Modern firepits are characterized by clean lines, sleek vessels and fires that emerge from minimalist toppings such as river rocks, glass beads and lava rock.
Cast concrete, is an ideal medium for creating substantial, geometric vessels to contain the modern outdoor fire pit. Concrete, as demonstrated by the incredible variety of urban applications, is well-suited for outdoor installation. It is durable and weathers gracefully in tune with its surroundings, and being naturally rot-proof, requires little or no maintenance. And, of course, concrete is non-flammable.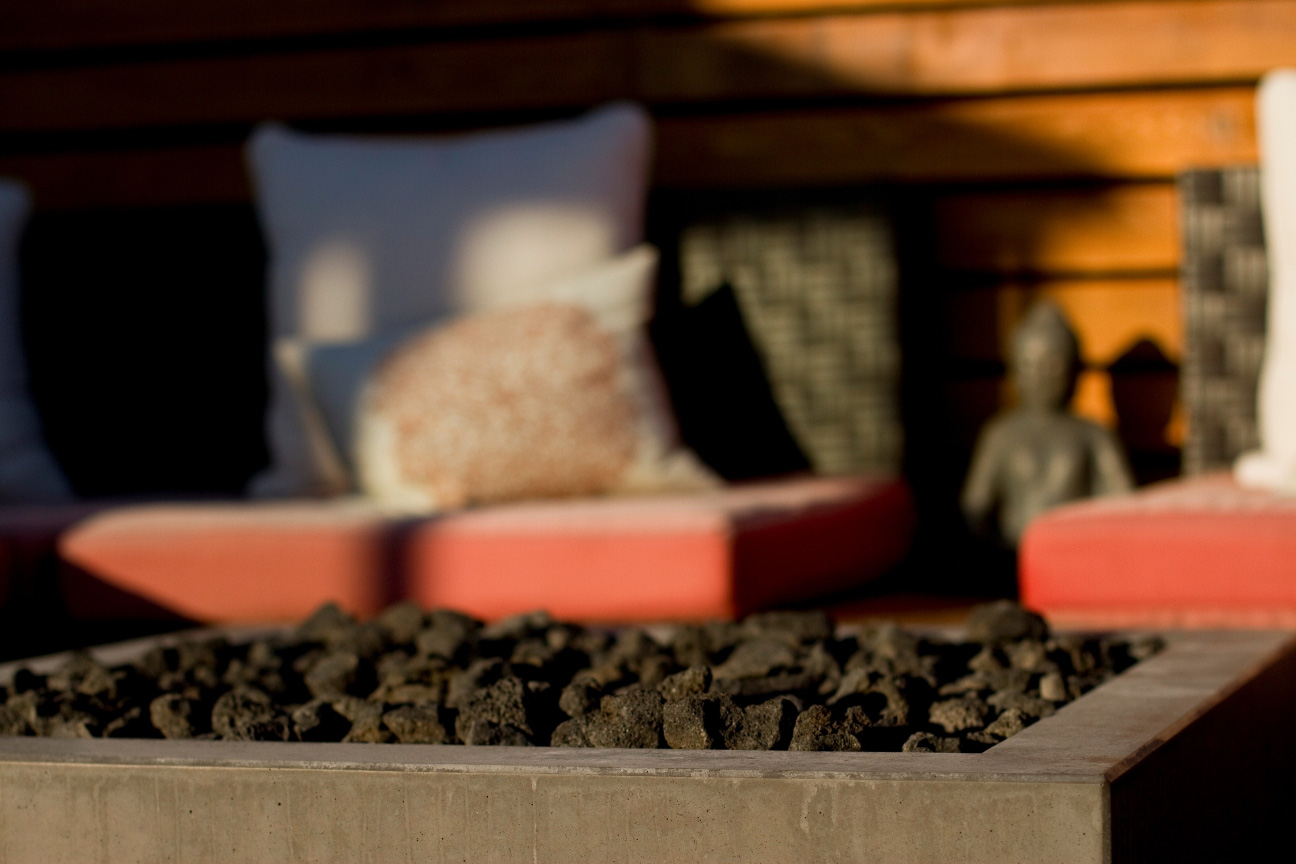 Aesthetically, concrete fire pits capture a feel that is somewhere between industrial and organic, a combination that is distinctly modern. Combined with clean geometry and a smooth tactile finish, concrete vessels provide a look that is sophisticated and substantial. And, being made from natural materials, concrete fire pits offer a subdued, architectural colour palette that complements the greenery and natural materials in modern-designed outdoor rooms.