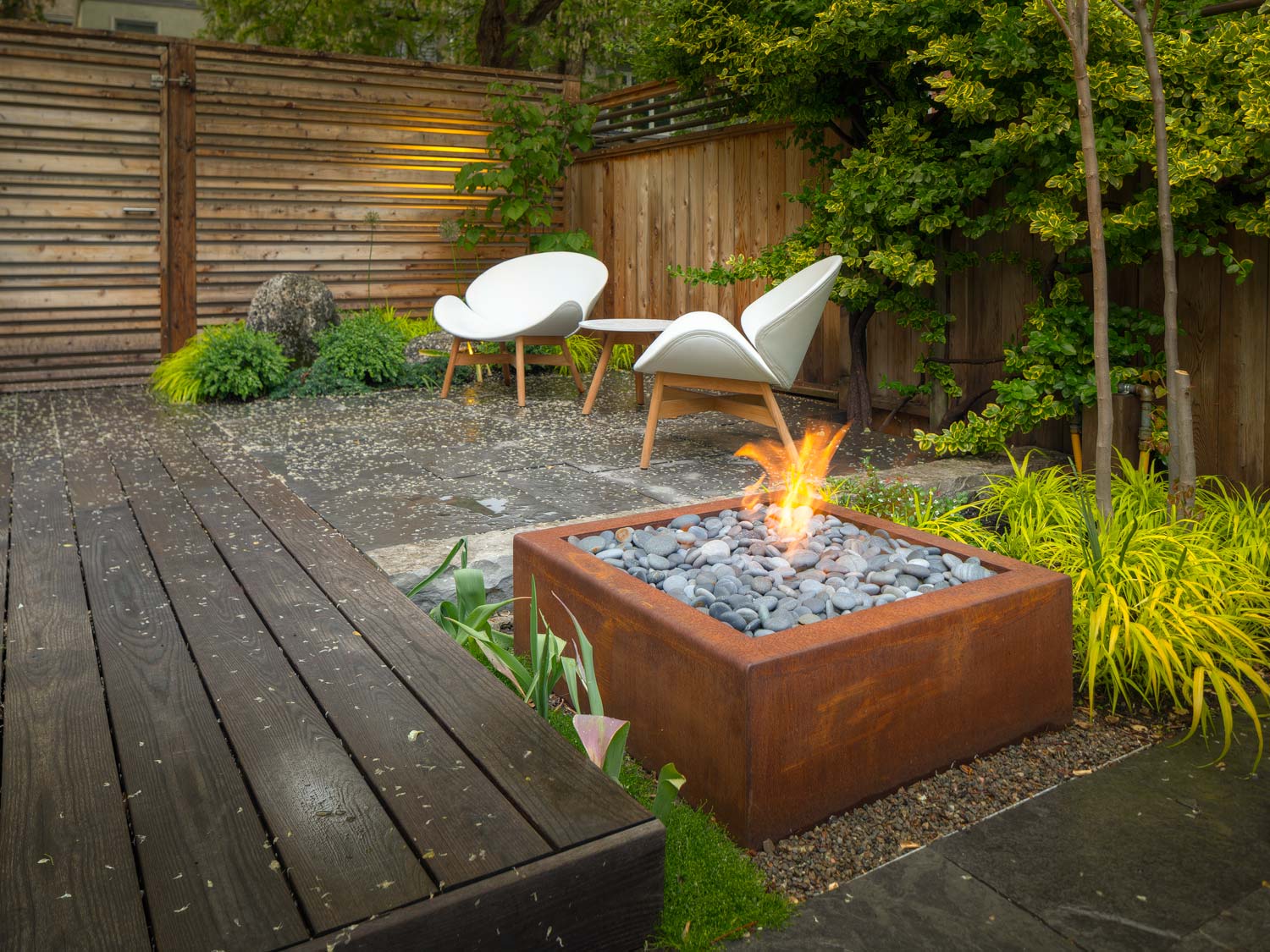 In the 21st century, modernism has continued to establish itself as a timeless style within the design world. No longer seen as simply the product of bygone idealism or the aesthetic of a cold, industrial age, modern design is being embraced for its simplicity, honesty, and optimism. Clean unadorned lines, functional form, and a prevalence of natural materials are some of the hallmarks of the modern designs we see today. Warmth and humanity are brought into architecture, landscape, and interiors through the expression of organic substance: natural materials that are allowed to speak for themselves and interact with their environs.
Corten steel is a material that embodies these modern ideas and has been gaining popularity in home design over the last decade. Developed as an industrial material, with superior corrosion resistance without the need for protective coatings, Corten is a metal formulation that is meant to be exposed to the elements and change, evolve, and improve over time. It is an example of a material that was formulated to deal with some very practical concerns and resulted in an unexpectedly rich and complex aesthetic product.
One key characteristic that makes Corten such an aesthetically appealing material is that it is 'living' – it reacts to its environment and situation and changes accordingly. Corten's 'rust' is a stable oxidation layer that forms when exposed to the weather. in other words, Corten 'rusts' to prevent itself from rusting. This happens naturally and without intervention – Corten's personality develops and expresses itself over time. And for outdoor fire pits, Corten steel is not only beautiful but functionally appropriate: durable, weather and heat-resistant.
One caveat that must be considered when specifying Corten steel for modern fire pits or for any other outdoor application, is that until the rust layer stabilizes, there will be some bleed, typical of a rusting product. Rain running off the surface of the metal will tend to carry free rust particles onto adjacent surfaces. Therefore, if staining is not desirable, attention should be paid to design to allow for or accommodate this initial phase.
For fire pits, the most common method for managing run-off is creating a drainage perimeter around the object, keeping in mind that rust staining will only occur where water is allowed to drip or wick.
In the pictured cases, a drainage area is created around the fire pit to isolate runoff from the other hard surfaces.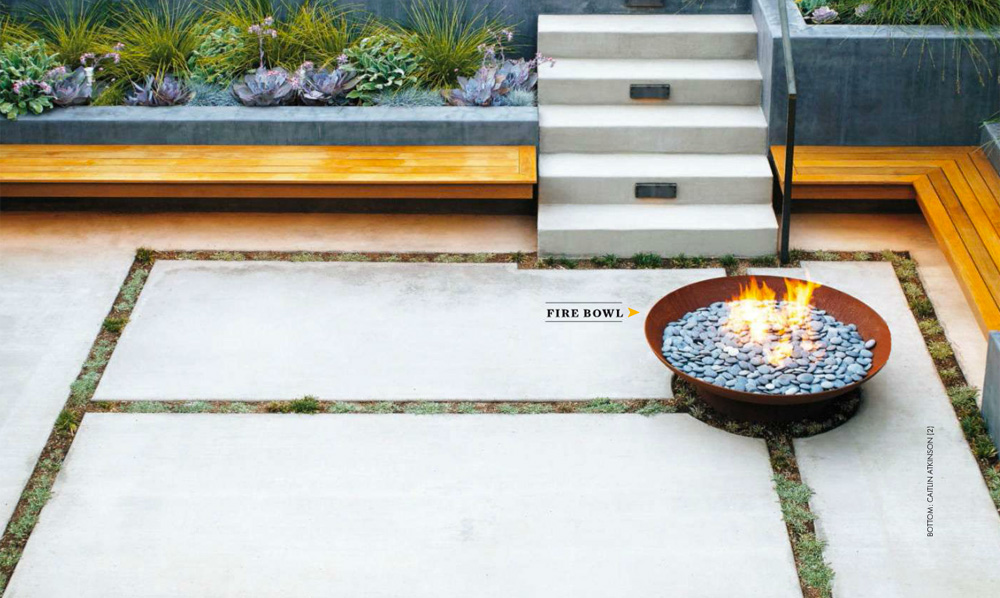 Photos: Bento 32 Corten Fire Pit – Project by Earth Inc. | Photography by Jeff McNeill;
Bol 42 Fire bowl – Project by Beth Mullins | Photography by Caitlin Atkinson for Sunset Magazine