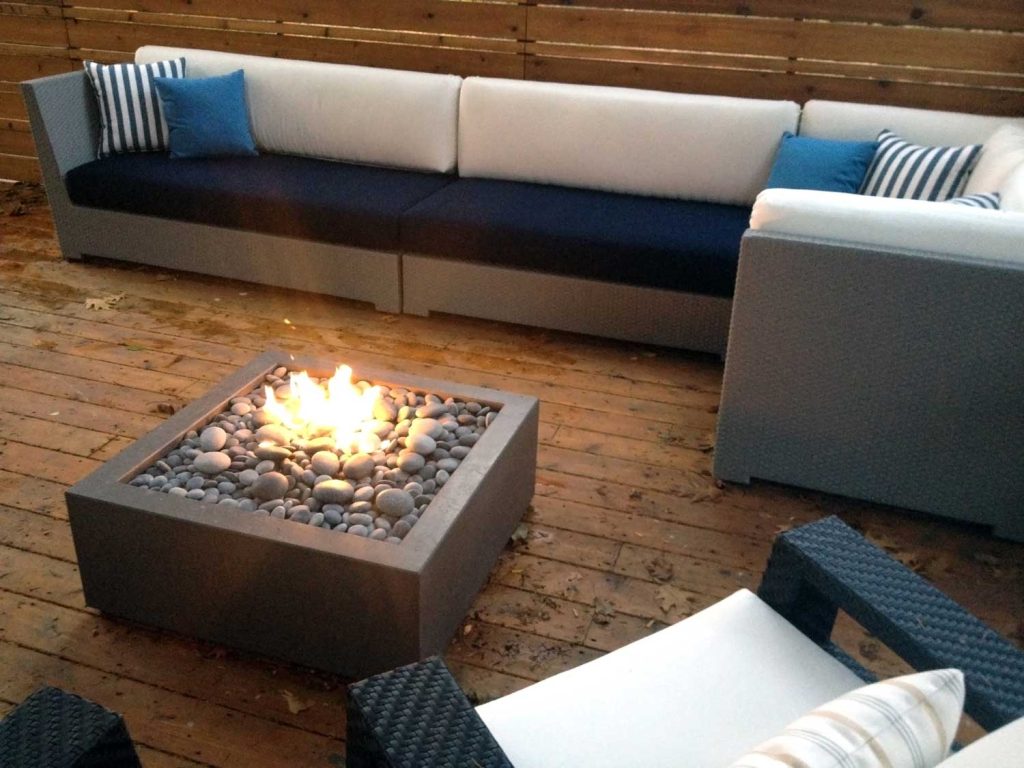 This is a question that is often asked of us and often misunderstood – for good reason. Until recently, trying to get a definitive answer to this question has been difficult and online research usually uncovers at best, vague language and at worst, nothing. Not so anymore. The city of Toronto has finally published clear guidelines on what is allowed and what is not under the city's fire code. It is a clarification of what I had written a couple of years ago and can be summed up like this:
1. Open-air burning is not permitted – by "burning" they mean with solid fuel: wood, coal, books, etc…
2. … unless with the written approval of the Toronto Fire Services Fire Prevention Division
3. … or when used for smoking meat
4. Natural gas or propane fire pits, when certified to CSA standards are permitted when installed and operated in accordance with the manufacturer's instructions.
So there you have it: Toronto's rules are laid out clearly.